NEW IN ANTIQUES
On this page you will find our latest placed articles.

We do our best to come up with a new update every week.
We inform our customers about this through our newsletter, instagram and facebook.
Subscribe newsletter:
Vintage asparagus dish with lid and bottom plate

Beautiful green asparagus serving dish with lid and asparagus dish (3 parts)

Stamped Majolica Bordallo Pinheiro, Portugal, 1960

The board is green and shaped like several aligned asparagus; the serving dish is green and shaped…

€ 95,00

French swan planter with original paint

Antique French swan planter.

Concrete. In perfect state.

Size:
Height 40 cm
Length 40 cmCannot be shipped. Pick up in our store.
In consultation delivery possible throughout the Netherlands, Belgium and France 'en route' during…

€ 249,00

Gilded wooden barometer

18th century gilded wooden barometer.

Louis XVI period, French antique.

Unfortunately, it is not working at the moment, it needs to be restored.

Adjusted price.

Rare find.

€ 295,00

Oil painting still life 'old barn'

Oil painting on canvas of an old barn from the 19th century.

Pretty shabby..., but I couldn't resist not buying this one.
The canvas has some damage.You have to be a seasoned flea market enthusiast for this.

Size: 55 x 40…

€ 95,00

Antique French gueridon table

Old French wooden gueridon table / side table in beautiful grey-green old paint.
Beautiful patina. The table legs are beautifully decorated.Nice as a side table in your home.

In good, sturdy condition.

Dimensions: Height 77 cm…

€ 375,00

Napoleon child mannequin (Height 88cm)

A unique find is this napoleon children's mannequin with button boots of only 88 cm high.
A little one..... still rare that I come across them.Beautiful item in any interior.

The fabric is dark brown and has some wear spots, the…

€ 1.250,00

Large French bridal chest, 18th century

Beautiful hand-painted French bridal chest.

This is a large wooden box of no less than 65 cm in length.
Rarely seen this big.Early 19th century (between 1800-1850)

Size:
Length 65 cm
Deep 33 cm
height 30 cm

€ 395,00

Set of concrete garden vases (for sale per piece)

Old French concrete garden vase.

Always good in your garden. They are timeless.

Set of 2 in stock, they can be ordered per piece.

Size:
Height 31 cm
Diameter 32 cmIn good condition, no damage.
Shipping not possible due to…

€ 119,00

Large antique French garden vase

Large solid concrete garden vase in an elegant classic model with beautiful patina.

Has a small, almost invisible damage to the bottom of the edge (see photo 4)
Otherwise in very good condition and with a nice weathered…

€ 195,00

Pair of two concrete garden vases (for sale per piece)

Beautiful pair of two concrete garden vases.
They are identical. No damage.

Dimensions: Height 48 cm, diameter 46 cm

Pick up in our store in Hummelo or delivery in consultation throughout the Netherlands or 'en route' during our…

€ 175,00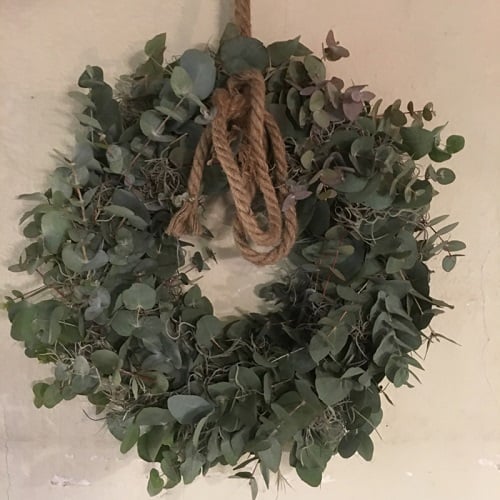 Opening hours:
Tue-Fri: 10am - 6pm
Sat: 10am - 5pm
Mon: Closed
info@homesweethomeandgarden.nl
T 0314 745040
For all your custom bouquets and flower arrangements.